Versailles Shopping Tips
France is a country with many attractive characteristics, and the city of Versailles features them all. Versailles has a bold and fascinating history, dating as far back as 1038. In the 1600s, it was a quaint and peaceful town featuring little excitement or social events. However, this changed forever when, during the 18th century, Louis XIV named Versailles the political seat of France and restored the Royal Chateau to an architectural work of luxury and opulence. It is not surprising that a city so rich in history and glamor creates an ideal backdrop for the shopping enthusiast.
Shopping in Versailles can be an extraordinary experience with a few helpful tips. Practically any item one imagines can be found in Versailles. A fantastic selection of shopping outlets ranging from open air markets to quaint boutiques can be accessed seven days a week.
Les Manages Shopping Centre
The Les Manages is a small, exclusive shopping center situated within a charming, historical building directly in front of the Rive Gauche train station. From here, one can walk to the Royal Chateau, as well as several cafes, making the location exceptionally convenient.
This center is small, but the shops offer an exceptional variety of products including customized jewelry, original clothing, designer label accessories, and a wide array of attire featuring sports team logos. Video games, DVDs, and music CDs are found here as well, and all products are reasonably priced.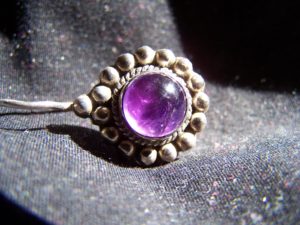 Sephora Perfume Shop
It is widely known that the French are noted for their outstanding perfumes and colognes. The scent enthusiast will not want to miss out on a trip to Sephoras–a unique perfumery located on the Rue de la Paroisse. Here, a customer will find an incredible selection of perfumes and colognes, and professional designers can also create custom scents to satisfy almost any patron.
The Gilbert and Joseph Bookshop
For those who love to read, the Librarie Gilbert and Joseph located in the Notre Dame area, is a literary paradise. The store features an enormous variety of books by contemporary authors as well as prominent, traditional collections such as the Harvard Classics. Although the store is part of a chain, one does not have this feeling upon spending time there. The customer service offered here is similar to the kind one experiences in a privately owned establishment.
Marche Notre Dame
For those who find pleasure in strolling through open air markets, the Marche Notre Dame offers a truly remarkable shopping experience. Clothing, jewelry, shoes, umbrellas, walking sticks, and hats are just a few of the items which can be found here. In addition, rows of vendors who offer authentic French cuisine and homemade foods, compete daily for business. Here, one can also find fresh produce and meats, as well as the wonderful variety of breads and cheeses the French are famous for, and prices are excellent.
Antiques Royale
The Les Antiquaires de la Geole has romanced and intrigued patrons from the beginning of the 18th century to modern times with one of the widest inventories in all of France. The Antiques Royale features a vast array of choices, both in price and quality, so that regardless of individual taste and budget, one will find the appropriate pieces. Customers should always angle for bargains as prices are negotiable!

Souvenirs
Directly across from the Hotel de Ville is the Souvenirs of Versailles Gift Shop. The store is small, but specializes in unique, non-commercial souvenirs rather than mass produced imports offered by other stores in similar tourist areas. Prices are a little higher than other shops, but almost everyone, whether locals or visitors, feel the quality of the products offered justify the slightly higher prices.