Enjoyable Beach Activities for Travelers of all Ages
Racing the waves, eating a picnic lunch under a beach umbrella, collecting sea shells and building sand castles are all activities that can be fun and rewarding for people of all ages. This is probably why vacations and day trips to the ocean are popular options among many travelers. The following are some highly enjoyable beach activities that families should consider when planning such excursions:

Traditional Sports
Traditional games such as volleyball and beach cricket are popular favorites among many families. Such games are great for both the participants and the spectators, and are a terrific way to work up an appetite for the aforementioned picnic lunch. Games of this kind are also an ideal way for children to make friends, and for families to enjoy the company of other vacationers.
Water Activities
Scuba diving and snorkeling are activities in which most water sport enthusiasts indulge when visiting the beach. In popular water sport areas, those who have never participated in such activities one can sign up for lessons. Rental equipment is usually available as well, especially if the area is well known for its snorkeling and scuba diving opportunities. Surfing is also a highly enjoyable water sport in which many vacationers participate. Numerous beaches hold surfing contests at various times throughout the year, which are fun and exciting for experienced surfers.
Create a Treasure Chest
Children of all ages find treasure chests appealing, making the creation of a homemade treasure chest an ideal activity for youngsters. The children can collect shells, feathers, and small stones that can be placed in wooden boxes found at craft supply stores. The outside of the chest can be decorated with small shells and it can be placed in the youngster's bedroom as a place to keep his or her most treasured belongings.

Kite Flying
Few beach activities are as enjoyable as kite flying. Perfect for any vacationer regardless of his or her age, flying a kite can be both invigorating and relaxing. The constant wind found at most beaches creates the perfect environment in which to launch a colorful kite. The latter can be purchased in a hobby shop or a family can choose to create their own kite as a group activity and then fly it above the shore.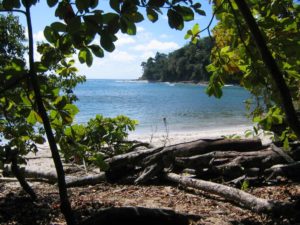 Special Projects
Beach activities can also include projects that are completed after the party returns home. For instance, each member of the family can bring a waterproof disposable camera with which to take pictures of beautiful scenery or fun moments during the day. After arriving home, the photos can be developed and the family can create their own album commemorating their trip to the shore. The cover of the album can be decorated with small pebbles and shells for an extra nice touch.
Finally, one should not overlook traditional favorites, such as simple games of frisbee, building sand castles or watching birds and other wildlife on or around the shore. Beach activities of this type can be fun and entertaining, yet do not require significant amounts of effort or energy from participants. Because beach excursions offer something for everyone, essentially anyone can have an enjoyable time in the sun and sand.