St. Maarten Lively and Interesting Holiday Destination
Although small in size, St. Maarten is an exciting and lively tourist destination.
This popular Caribbean island provides visitors with the type of vacation one would expect to experience in a much larger and more commercialized area. It defies its small size by offering visitors the type of versatility which is normally associated with the largest of the West Indies islands. Guests have their choice of a day at the beach, an afternoon of tax free shopping, or a romantic dinner for two. In addition, plenty of casino action exists in Maho Beach–one of the liveliest night spots on the island. The Princess Juliana International airport is located on the Dutch side of the island, and taxi service is readily available from the airport to one's hotel.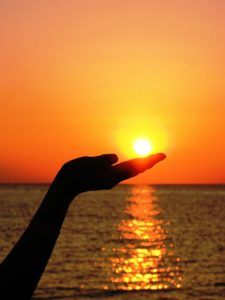 Reservations should be made in advance if one wishes to travel to the island during peak season, which is summer, and a vacation condo rental is the most popular option among the majority of tourists. Choosing a nightly rental is best for those who are planning to island hop, and visitors staying a week or longer may wish to consider a timeshare rental as they typically offer the most value for one's vacation dollars.
Beaches and Activities
A beautiful sunrise can be seen each day on the island's east side, and those who also have their hearts set on watching the sun go down will want to head to Sunset Point. Located in the northwest corner of the island, Sunset Point is a rocky peninsula which exists only when the tide is low and is an excellent area in which to view an outstanding Caribbean sunset.
The beaches to the south of the island are easily accessible on foot; however, care must be taken not cut one's feet on sharp rocks, which can be somewhat concealed under the shallow water. It is wise to invest in sandals or aqua shoes for use when wading on this side of the island. Strolling the full length of the island can be accomplished in approximately an hour and a half and there are a variety of snack shacks along the way where one can purchase food, iced tea, or fresh, cold coconut juice.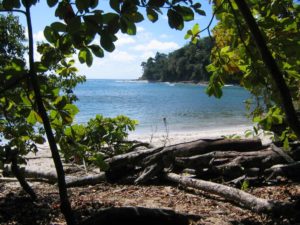 Animal lovers may wish to visit the Sea Turtle Hatchery on the island's west side. While the hatchery is not formally opened to tourists, guests are rarely stopped from peacefully observing the bamboo cages in which there are piles of turtle eggs awaiting the hatching season.
Water sports are also popular on the island, especially scuba diving and snorkeling. However, there are typically no public lifeguards, therefore, one must be careful not to wade into deeper waters if he or she is not a strong swimmer. Many of the beaches feature shallow, calm waters, making it pleasant for children or those who are not good swimmers.
The island is also home to a multitude of bird species, and it is easy for one to spend a few hours or more birdwatching before becoming bored. Visitors will also see a variety of lizards, and if they are lucky, some of the aforementioned sea turtles as they make a visit to the beach to sun themselves.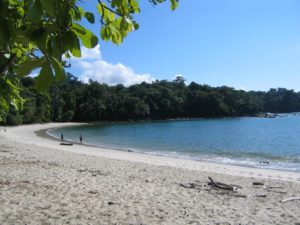 Shopping and Dining
Tax free–sometimes called duty free–shopping is highly popular with tourists, as all they must show to benefit from this feature is a valid passport or hotel receipt. Tourists have their choice of approximately one mile of tax free shops, including gift shops, art galleries and jewelry stores. In addition, there are a vast array of dining options on both the French and the Dutch side of the island with something to cater to every budget. One will find a terrific selection of Asian, American and European fare, and many visitors choose to try something different every night.