Romantic Getaways for Couples
Planning a romantic holiday can be almost as fun as the holiday itself. Whether one enjoys the mountains, the beach, or a diversified landscape, the ideal holiday location can be found to please just about anyone. Those whose hearts are set on a romantic getaway, but are unsure of where to go, should consider the following locations:
Aspen, Colorado
A favourite escape for honeymooners, skiers and even the rich and famous, Aspen, Colorado has much more to offer than just beautiful scenery. A great romantic destination for outdoor lovers, Aspen is always beautiful regardless of the season. The city boasts a terrific nightlife, fantastic accommodations, and state-of-the-art restaurants. Couples who enjoy communing with nature in a romantic setting will not want to miss a walk on one of Aspen's many sightseeing trails. Whether one enjoys skiing, picnicking, or simply a night out on the town, it can be found in the city of Aspen.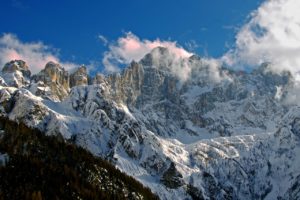 Venice, Italy
Venice is one of the most intriguing and romantic cities in the world. A jewel of the Adriatic Sea, Venice is a labyrinth of canals, bridges, and waterways, where a romantic gondola is one's primary method of transportation. The city has a reputation for capturing the hearts of first-time visitors in a way that no other European city can, making a holiday in the city of Venice something no traveller will ever forget.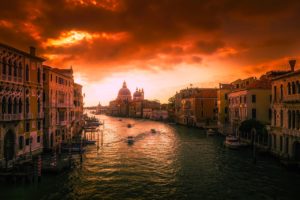 Tahiti
Tahiti is a large island in the Pacific Ocean. Its diversified scenery and intimate resorts make it one of the most travelled to destinations in the world. Impressive waterfalls, lush green valleys, and crystal clear streams create a picture-perfect backdrop against which a romantic sojourn can be enjoyed. Deserted beaches and quaint villages make it one of the best islands on Earth for those who wish to enjoy quality time alone. From thatched-roof hideaways to state-of-the-art hotel rooms or luxury resorts, there is something in Tahiti to please every holiday maker.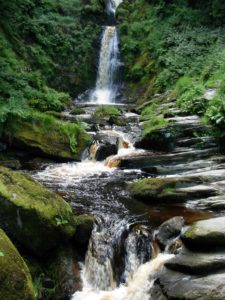 Airfare Tips
When travelling to one of the aforementioned locations for a romantic getaway, one should consider the following tips for acquiring affordable airfare:
It is never wise to settle for the first fare one finds, as 50 percent of the time this rate can be beat by another special, or by an alternate airline. In addition, if a couple can settle for a less than ideal seating arrangement, a substantial amount of money can be saved on airfare. Galley seats and seats that are located close to the rest rooms are usually cheaper than most other seats on the plane.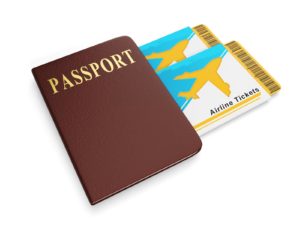 Making the Most of Super Saver Fares
Sometimes super saver fares are so inexpensive that they are worth the price, even if one is not going to be staying as long as is required by the company offering the discount. He or she may be able to save a considerable amount of money by purchasing two round-trip tickets, one from home to the holiday destination, and one for the return date. Often times, the total for the two tickets is less than the total of one standard round-trip fare.