Five Top Luxury Resorts in Thailand
A getaway in beautiful and exotic Thailand is something many travellers dream about. If you are planning a Thailand holiday, but prefer roads less traveled, consider the Thailand luxury villas listed below.
Amanpuri Resort

Tucked away in a coconut plantation at Pansea Beach is the Amanpuri Resort. The resort is situated on a headland that overlooks the Andaman Sea's brilliant turquoise waters, and it is one of Phuket's best kept secrets. This flagship property opened in 1988, and is one of the most luxurious and glamorous resorts in Thailand. You can anticipate impeccable service, fine cuisine, outstanding scenery and a tremendous amount of space and privacy. Villas feature anywhere from 2 to 6 bedrooms depending on your personal preferences. Additionally, they have a private pool, maid service, and a dining sala. This beachfront resort is also home to the Aman Spa, which offers a broad range of healing therapies and traditional treatments, such as meditation sessions, yoga, massage and facials. Pampering and indulgent, the Amanpuri is your perfect secluded tropical getaway.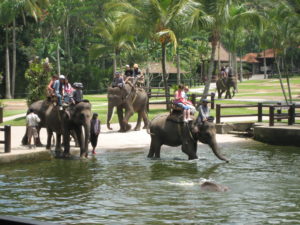 Keemala At Phuket
If you reserve a Bird's Villa at Keemala Resort, you can expect an unparalleled, panoramic view of some of the world's most beautiful scenery. Complete with a private pool, Jacuzzi and your own personal bar, there is nothing left to wish for during your sojourn at Keemala. Opulent and luxurious, the resort's staff is friendly and accommodating, and your wish is their command. If a visit to the resort's spa is on your agenda, you are guaranteed to enjoy having your treatments completed in tiny outdoor huts, which create the ambiance of living on a tropical island. The Pavilion restaurant is also located on the property, where you can indulge in fine dining and experience Thailand's most exotic fare. Although quiet and tranquil, the resort is still close to many popular attractions, such as the Kathu Forest, Bang Pae Waterfall and Paradise Beach.
Sri Panwa Resort
Among the best luxury villas in Thailand is the Sri Panwa Resort. This establishment has all the characteristics for which you are looking if a private, spacious getaway is your goal. You can enjoy both sunrise and sunset, as the villas feature stunning panoramic views of the sea. Located on a private peninsular at Phuket's southernmost tip, your luxury villa is nestled in tropical vegetation where you can be assured of complete privacy. World-class restaurants, a private beach, luxury spa, tennis courts, nightclub, a beach bar, and a fully equipped gym are just a few of the world-class amenities you can expect to find at the beautiful Sri Panwa Resort. All eight bedrooms are fully equipped with a private terrace or balcony, a lounge sofa, and separate seating in each bedroom for dining in or conducting business. The 8th sala bedroom situated at the end of the pool can double as a luxury massage room, lounge area, or outdoor breakfast nook.
The Scent Hotel At Koh Samui
Thailand private pool villas are a top choice among many holidaymakers, and if you are looking for such a villa in a spa themed resort, you should consider The Scent Hotel. This resort is opulent, yet old-fashioned and its villas are luxurious, but somehow still feature casual, home style comfort. The tranquil, secluded hotel definitely lives up to its name, and from the moment you enter you will smell glorious fragrances of incense and plants. The villas have balconies that overlook the palm trees and beaches in the surrounding area, and the rooms are decorated with exquisite Thailand arts and potteries. The villa's private pools feature recliners and personal bars, and therefore if your dream holiday involves sipping a cocktail in your own private pool area, the Scent Hotel is the right place for you. Activities in the surrounding area include shopping, spas, authentic Thailand seafood restaurants and zip line excursions.
Koh Yao Noi Luxury Spa and Resort
If your goal is uninterrupted ocean views, with no electric cables or roads, you are at the right place when you reserve a beautiful villa at the Koh Yao Noi Resort. Koh Yao Noi accommodation is world-class and the resort's rating is often referred to as "five star plus." You will be taken care of by an attentive, friendly, highly trained staff, there to cater to your every whim. Villas are extraordinarily spacious, comfortable and boast cutting edge architecture that will dazzle your eyes.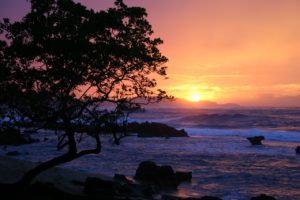 Here, you can indulge in a bottle of your favourite wine with family or friends at your private pool, enjoy state-of-the-art spa service and sample sumptuous cuisine from the resort's restaurant, all while staying safely away from mass tourism and the crowds and hectic atmosphere with which it is associated.
You also have free use of a Mountain bike during your stay, and you can use this to explore the island. In addition, you are entitled to a one hour free massage of your choice and have unlimited use of Free Sea Kayak exploring. If you prefer a getaway with all the luxurious amenities found in the high tourism area, but prefer the quiet, tranquil atmosphere of a secluded getaway, make reservations at the holiday resort Koh Yao Noi and stay in one of the best beach villas in Thailand.