The Incomparable Mediterranean Travel Destination of Montenegro
Montenegro is a Mediterranean country that measures only 300 kilometers from one end to the other. This tiny country features some of the most diverse and spectacular scenery in all of southern Europe and the Mediterranean. Looming mountains jut out from crystal-clear waters and ancient walled towns are nestled so close to the water that their inhabitants feel as if they are on an endless holiday. Although there are hundreds of things to do in this beautiful country, the following 15 attractions are among the best choices:
Contemporary Art Center
The two-story Contemporary Art Center in Podgorica is a great place to visit if you enjoy modern, contemporary and abstract art. Located in this 19th century palace are hundreds of interesting paintings, sculptures, and sketches. From revolutionary South America to Indonesian batik pieces, there is something to interest everyone in this in this unique establishment.
The leafy grounds surrounding the Art Center are peppered with temporary exhibitions throughout the year. It also boasts interesting sculptures and a tiny church that houses a few dozen more works of art.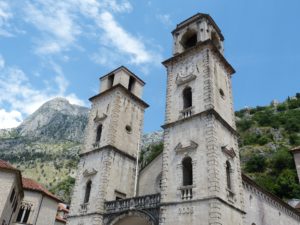 Podgorica's Museums and Galleries
Podgorica is well served by its numerous collections of art and artifacts. If you enjoy a leisurely day strolling from one gallery to another, you should head to the town of Podgorica, where many obscure and lesser-known museums and art centers are located. For example, there are several interesting establishments that focus on antiques exhumed from Doclea and the Roman incarnation. Others show the work of local promising artists and sculptors.

Dubrovnik Marketplace
One of the best Montenegro things to do is a stroll through the Dubrovnik marketplace. Located in old town Dubrovnik, the marketplace is popular among visitors and residents alike. Among some of the most popular items are dried figs, nuts, candied orange peels and lavender pouches. Vendors offer samples to virtually anyone and are almost always open to bargaining, which can only benefit you as a tourist. Open throughout the summer from sunrise to sunset, you will not be disappointed with a trip to this fun and interesting market.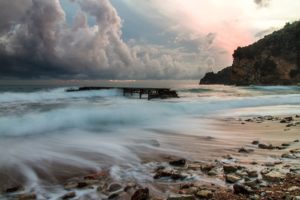 St Luke's Church
The ornate architectural wonder of St. Luke's Church speaks volumes about the history of Croatian-Serbia relations in Kotor. The small but intricately decorated church was built in 1195 and was originally used as a Catholic Church. However, for almost over 150 years spanning from the 17th to the 19th century, it was used as both an Orthodox and Catholic church. During this time, the chapel featured side by side altars, with each faith taking turns conducting their services. Eventually, it was gifted to the Orthodox Church and many areas of the structure still feature their original 12th century iconostases and frescoes.
Jaz Beach
In almost every Montenegro travel guide, Jaz Beach is mentioned as a great destination for sun worshipers. The north end of the beach is lined with fun outdoor bars, sun umbrellas and loungers, while the southern end offers a bit more seclusion. In July, the Sea Dance Festival draws visitors from all over Europe and the Mediterranean. The broad sands and blue waters of this Budva beach is outstanding when viewed from nearby Tivat road, where great photo opportunities await. If you enjoy sunbathing, make sure to reserve a day of your trip for a visit to Jaz Beach.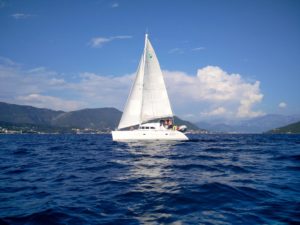 Sveti Nikola Island
Known to locals as "Little Hawaii," Sveti Nikola is Montenegro's biggest island, measuring nearly two kilometers. Located only one nautical mile from Becici or Budva, this uninhabited green island is a terrific place for a day trip. Fallow deer wander the island in their natural habitat, and the island's rocky beaches feature interesting and unusual topography. St. Nicholas church, the tiny whitewashed structure in the center of the island dates back to the 16th century. The church's graveyard is believed to be the final resting place of crusaders who died of an unknown epidemic while camping on the island. If you are looking for a day of seclusion in an area with an interesting history, Sveti Nikola Island is a great choice.

Sea Gate
Located in Kotor, the town of Sea Gate should definitely be placed on your list of Montenegro things to do. The Gate was the main entrance to Sea Town, which was a thriving city from 1422-1797. Now a quaint town that survives solely on tourism, it has become a wonderful place to visit in Montenegro. You will particularly enjoy the town's 17th century town clock tower, which was built into an intriguing pyramid-type structure. Among other wonderful landmarks in the village are the winged lion of St. Mark, which is Venice's, and the 15th century Madonna and Child structure, featuring St. Bernard and St. Tryphon on either side.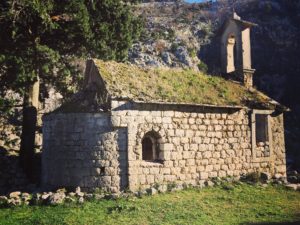 Dajbabe Monastery

Whether or not you embrace a particular religion, a visit to this unusual working monastery is a trip worth taking. Established at the end of the 19th century, the Dajbabe Monastery is home to an outstanding Orthodox church nestled within a cave. The buckling, low bumpy walls are peppered with religious works of art. The original monk who founded the monastery created artwork until his death in the 1940s. Located, five kilometers from central Podgorica, the monastery is a great choice if you have even a slight interest in learning about the secluded, tranquil life of monks.
Cat Museum
Among the many Montenegro things to do is a visit to the Cat Museum. If you are a cat enthusiast, you can anticipate a fun filled morning or afternoon in this charming museum. Home to thousands of cat-themed antiques, prints, postcards, attire and jewelry items, this Kotor establishment is a cat-lover's paradise. A small admission fee goes toward feeding and caring for the Kotor's local feline population.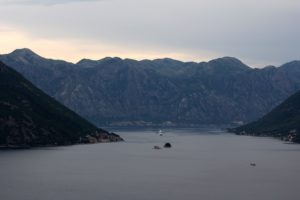 Maritime Museum of Montenegro

Maritime museums are often listed in Montenegro travel guide books and other Mediterranean travel guides. However, few boast displays equal with that of Kotor's Maritime Museum of Montenegro. Housed in a three-story, 18th-century palace, you can view exquisitely decorated weapons, ship models, uniforms, paintings, and photo collections. In front of the museum is an ornate, stunning wrought iron fence and Montenegro's celebrated Karampana Well, from which you can enjoy a drink of fresh water.
Tara River Canyon
The Tara River has created one of Earth's deepest canyons. It slices through the northern edge of the Montenegro Mountains and plummets to 1300 meters at its lowest point. The best views can be experienced from the water itself. Therefore, if you are a rafting enthusiast, consider taking an excursion on the river led by a professional Montenegro travel guide. If you are not fond of water sports, you can always head to the peak of Mt. Curevac, where a bird's eye view of the canyon awaits.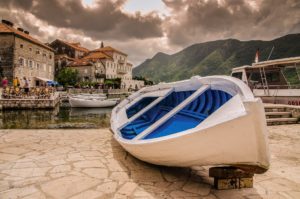 Budva Archaeological Museum
The Budva Archaeological Museum shows off the complicated and ancient history of the town after which it is named. The museum boasts four floors of exhibits, including Roman and Greek collections. There are also galleries containing ancient Greek and Roman glassware, ceramics and jewelry. If you enjoy museums, you will discover that this is one of the best places to visit in Montenegro.
Walk or Swim the City of Walls
Although you may not find it in every Montenegro travel guide book, the City of Walls in Dubrovnik belongs on your must-see list. This ancient city is a two kilometer long structure of walls, some of which are virtually underwater. There are several places where pool ladders exists, while other parts of the wall are dry. Therefore, you can choose to swim or walk these ancient walls and enjoy a unique view of the city.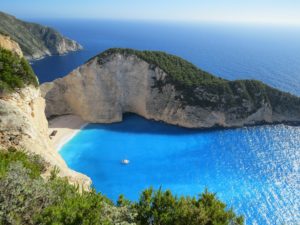 Sveti Stefan
A fortified island town connected by a narrow causeway to the mainland, Sveti Stefan is one of the most popular places to visit in Montenegro. Its impressive 15th century stone villas overlook picturesque turquoise waters and impeccable pink sandy beaches. Nationalized in 1955, it is now owned by the Aman Resort. Although not open to the public, it has been named in more than one Montenegro travel guide book as the country's most-photographed landmark. A township by the same name has sprung up on shore, and from this tourist area you can take photos that capture virtually every angle of the ancient-modern resort in all its splendor.
Niagra Falls
Among one of the most popular places to visit in Montenegro is Niagara Falls. Although perhaps not as spectacular as those found in North America, the waterfalls are the perfect backdrop for a relaxing day in Podgorica. After the spring thaw, the Falls are wild and dramatic. However, the best time to swim is in the heart of the summer. Located adjacent to the Falls is a world-class traditional restaurant named after the Falls where you can enjoy a delicious meal and a glass of wine.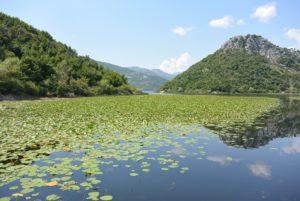 Because there are so many Montenegro things to do, you should invest some time into mapping out your itinerary in advance. Alternatively, you may wish to consider hiring a Montenegro travel guide to assist you with seeing the sights. Either way, you will likely never forget your trip to this lovely, intriguing Mediterranean country.