Ljubljana's Popularity Increases Among European Travellers
Ljubljana is a city in Northern Slovenia with a population of approximately 300,000. One of Europe's most popular capital cities, the area has enjoyed a recent rise in the city's popularity as a tourist destination. The area offers a significant number of activities and attractions that appeal to both seasoned or novice travelers, and residents of Slovenia who are searching for an enjoyable location for a family holiday or city break.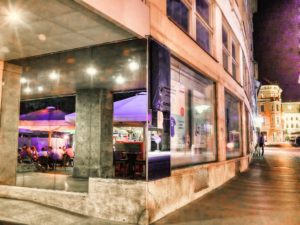 The characteristics of the city are quaint and colourful; however, there are also lively sections of the city where one can enjoy numerous entertainment venues and a boisterous nightlife. The city's diversity and European cafe culture draw a high number of holiday makers from all over the world each year, many of whom are surprised when they realise just how much there is to enjoy in this intriguing city. The following are some attractions that no guest will want to miss:
The Central Market
The Central Market should not be overlooked by anyone who enjoys shopping when on holiday. Located 200 metres south of the Triple Bridge, this central, open air market offers a vast selection of jewelry, gift items, attire, tobacco products, wine and stained glass creations. In addition, one can buy fresh local produce, cheese, bread and pastries. Closed only on Sundays, the market is a fun and lively place to experience an enjoyable morning or afternoon.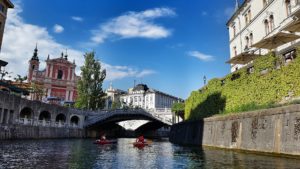 The National Gallery
A visit to the National Gallery should be placed on every visitor's must-see list. The museum houses Slovenia's most impressive collection of fine art from the eighteenth and seventeenth centuries. The gallery walls boast outstanding tapestries and paintings, as well as spectacular Gothic statues which were created in the 1500s. A trip to the National Gallery is something that will please tourists of all ages and from all backgrounds.
Ljubljana Zoo
Those who love animals should not miss an opportunity to visit the city's own zoo, which is located on the outskirts of town. One of Europe's most beautiful zoos, the establishment is open from May to October. Here, one can observe domestic and wild birds, animals and reptiles in their natural habitats.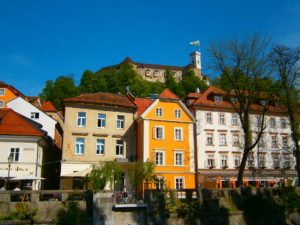 The Triple Bridge
A visit to the beautiful Triple Bridge is a wise choice of activities for those who enjoy stunning architecture. Located in the center of the city, the structure consists of three separate bridges, each of which are spectacular to observe, especially at night when the city's lights give the bridge a magnificent gold hue. Designed by Joze Plecnik, the bridge has become a favourite landmark of tourists and residents alike.
Nearby Preseren Square is also a sight worth seeing, with its impressive statue of Slovenia's greatest poet, France Preseren, after whom the square is named. This landmark is a common meeting point for visitors and locals, and home to many festivals and events.
Metelkova City
Metelkova City is a great choice for tourists who enjoy exploring some of the more obscure areas of the city. What was once a military barracks is now a labyrinth of artists' meeting places, nightclubs and underground cafes. A self-declared autonomous culture, Metelkova City is a gathering place for alternative artists, numerous subcultures and non-mainstream political parties, the latter of which organise their activities in a peaceful manner. The city is only a five minute walk from Ljubljana's main train station and home to the renowned Hotel Celica, a favourite hotel of many local artists and performers.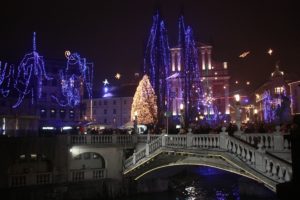 Impressive Architecture
Ljubljana's medieval architecture is also something no visitor should miss. Attractions such as the Ljubljana Castle and the Roman City ruins. Visiting these areas is a great way to take a glimpse into previous centuries and the lives of those who were born and lived in such colourful and interesting times.
The city also offers a wide selection of entertainment venues with something to please every visitor. Additionally, Ljubljana accommodations can be found to suit all travelers. Regardless of when a person chooses to visit this unique and interesting city, he or she will find Ljubljana an enjoyable and memorable city in which to create holiday memories that will last forever.