Shangri-La's Hambantota Resort & Spa, Sri Lanka
If you are searching for your own, private paradise for your next holiday, look no further than the Shangri-La's Hambantota Resort & Spa, Sri Lanka. Against the backdrop of the outstanding Sri Lanka Coast, this impressive resort calls to visitors from around the world. Situated along the city's ancient Spice Path, the Resort is ideally located in an area that is rich in both history and beauty. The Hambantota is near a broad range of fascinating attractions, such as the many nature sanctuaries located in the Bundala and Yala National Parks.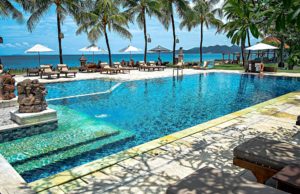 Features and Amenities
This luxurious establishment covers more than 50 hectares, making it Sri Lanka's biggest resort. Surrounded by ornate and beautiful tropical gardens, the resort is home to 300 spacious guest units, an artisan village that showcases creations by local artists, and a state-of-the-art, 18 hole golf course.
CHI, The Spa, is the Shangri-La's signature characteristic, and is a place were you can relax and unwind in your own haven, while receiving rejuvenating therapies, such as personalized Ayurvedic and Chinese treatments that have been used for thousands of years. It is difficult for any establishment to compete with the Resort's recreational facilities and opportunities, such as its free-form lagoon pool, three-tier sunset pool, and world-class health club.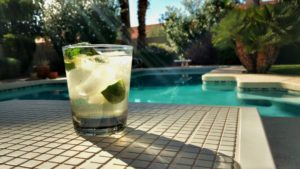 Families receive a warm and friendly welcome from the resort staff, and special attention is given to youngsters who can spend time at the Cool Zone Kids Club. The Club is open daily, and children can choose from a wide variety of activities, including drone flying, trapeze fun, or outdoor water park activities.
Restaurants
A broad range of tantalising dining options are found throughout the Resort. For example, a variety of comfort foods are provided by the Sera, an eatery inspired by Southeast Asia's famous hawker stalls. You may also wish to indulge in a meal at the Bojunhala Restaurant, which serves sumptuous meals from locally produced food sources.
Weddings are often held at Shangri-La's Hambantota, as it is easy to create a romantic atmosphere in such a lovely setting. Located directly on the property is a large main ballroom and five conference rooms that are perfect for meetings and conventions.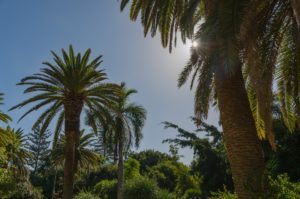 Accommodation
All 300 luxury suites and rooms found on the resort boast magnificent, panoramic views of the mesmerising Indian Ocean, beautifully landscaped tropical gardens, the Resort's sparkling lagoon or its perfectly manicured golf lawn. Furnishings and décor were meticulously planned and contemporary styles and indigenous materials were combined to achieve a personal and timeless environment. All rooms are appointed with glass-enclosed showers, extra-large towels and plush linens, designer bath amenities, deep soaking tubs, free Wi-Fi access and complimentary broadband Internet.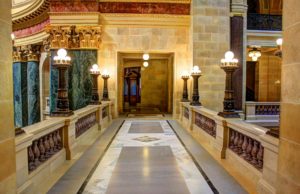 Deluxe Garden Room
Indulge in traditional resort-style living with tastefully decorated units that showcase the beauty of the surrounding region, as well as the personality of the area itself. Deluxe Garden Rooms offer patrons 48 square metres in which to relax and unwind. All Deluxe rooms are situated on the ground floor and boast terrific views of the tropical gardens.
Premier Rooms
Premier Rooms feature tranquil colour patterns and authentic Sri Lankan contemporary décor. Each unit offers a perfect view of the Resort's panoramic golf course or the magnificent Indian Ocean and are appointed with state-of-the-art technology. With the ideal combination of sophistication and style, these restful 48 square metre sanctuaries offer the ultimate in luxurious seclusion.
Premier Golf Suite
The spacious Premier Golf Suites offer visitors 96 square metres of luxury in the perfect setting for a terrific golf holiday. With décor and colours inspired by the local Sri Lankan culture, these suites provide the ultimate in this sophisticated, opulent, resort-style living.
These private hideaways feature of view of either the golf course or the Resort's tropical gardens, with separate dining and living areas that create a luxurious and comfortable environment. All Premier Golf suites are graciously appointed with state-of-the-art amenities that are sure to enhance any memorable occasion.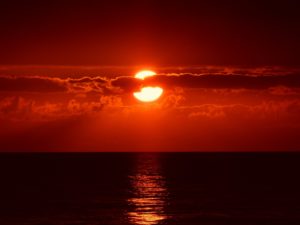 Premier Ocean Suites

The ultra-spacious Premier Ocean Suites are ideal for those on a romantic getaway. Also featuring 96 square metres of living space and views of the breathtaking Indian Ocean, all Premier Ocean Suites have living rooms, dining rooms, fully equipped kitchens and large balconies or garden patios.
With so many terrific choices, it is easy to feel rejuvenated, energised and optimistic at the end of a holiday at the Sri Lanka at Shangri-La's Hambantota Resort & Spa.