Timeless Crete Draws Visitors From Around the World
Rethymno Crete, is a Greek city in which approximately 40,000 people live and work. It is located along the northern coast of Greece and one of Crete's longest sandy beaches is located in Rethymno. The town is rich in culture and history, and boasts several buildings that have stood since the 16th century. One of Rethymno's best preserved structures is the Fortezza, a Venetian-era citadel and well loved archaeological tourist attraction.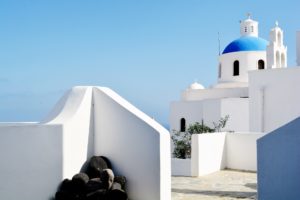 Tourism and Industry
Tourism is Rethymno's primary income source and numerous new facilities have been added to the city since over the past 20 years. The beautiful villages of Kambos, Skaleta, Platanias, Periviola and Stavromenos hug the seemingly endless pristine coastline, where a multitude of bars, restaurants and clubs are also found. The centre of Rethymno is home to a vast array of architectural attractions and historical sites, which give the city its delightful, old world environment. Along with tourism, agriculture is also a major source of income for residents of Rethymno, and olive oil and many other Mediterranean products are exported from the city regularly.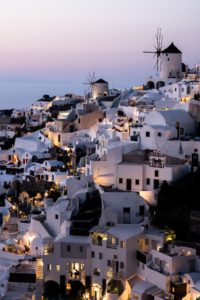 Rethymno Harbour
Rethymno's harbour is a perfect location to unwind and relax at one of the many cafes that pepper its shoreline. The landscape one can view from the harbour's edge is unique and beautiful, as it is possible to view both the water and some of the tallest buildings in the town's centre. Additionally, the city is home to the Rethymno Historical and Folklore Museum, which features an interesting section on archaeology.

Transportation
It is not difficult to travel to Rethymno, as the city is conveniently situated between two major airports and year round direct connections are available from Rethymnon to the port of Piraeus. Public buses are the most popular method of travel for those who wish to visit Heraklion or Chania, and most of Rethymnon's surrounding villages and towns.

The Isle of Crete
The Isle of Crete is the fifth largest island in the Mediterranean Sea, as well as the most largest and populous amongst any of the Greek islands. It is a favoured holiday destination and boasts a vast array of beaches from which sun worshipers can choose.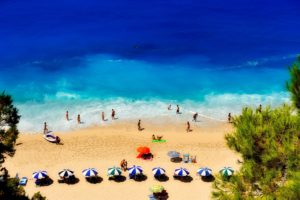 Those seeking tempting cuisine, a hospitable atmosphere, outstanding live entertainment and beautiful scenery are not disappointed after a holiday in Rethymno. The majority of the city's beaches offer visitors a wide selection of services and amenities including water sport equipment rental, cocktails, coffee, snacks, changing rooms, lifeguards and security personnel. The European Blue Flag has been bestowed on most of the island's beaches, which is an award given to beaches that are found consistently clean and fully equipped.

Crete's Eastern Beaches
Those seeking quiet romantic moments and travellers who love nature and romance typically find the Eastern beaches of Crete ideal. If one has such things in mind, he or she should consider visiting Vai, Zakros or Itanos. Vai boasts Europe's only palm forest, making it an particularly appealing choice for nature lovers.
Beaches for the Adventurous
On Crete's Southern coast, one can choose from attractive beaches such as Heraklion or Lentas, and individuals who enjoy adventure should not miss a trip to the Matala Beach Caves. Formed from natural rock, these caves are one of Crete's most well-known landmarks.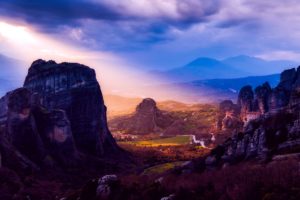 Naturist Beaches
Crete's southern side is also where most of the naturist beaches are located, the most notable of which is Red Beach. This region also features many restaurants offering authentic Greek fare, as well as a boisterous nightlife.
Something for Everyone
Those visiting Crete may also wish to consider the beaches of Bali, Saint Paul, and Preveli, located on the northern edge of Crete in Rethymno. This part of the country is both beautiful and diverse, with golden sand, turquoise waters, and a rich ecosystem that includes exotic birds, olive groves and winding rivers. Those who choose to visit this interesting and lovely part of the world can anticipate an unforgettable experience.